Chronic Disease, Chronic Pain & Diabetes Self Management Programs
> Learn to manage your choice health issues
> Free ongoing community based workshop
> Training and volunteer opportunities available
Developed by Stanford University, the Live Well programs are evidence based selfmanagement workshops designed to help individuals take charge of their lives and find solutions that work best for them. Workshop participants learn health tips and practical ways to deal with pain, fatigue, and stress. These workshops support those living with on-going health issues like diabetes, chronic pain, arthritis, heart disease, anxiety and more.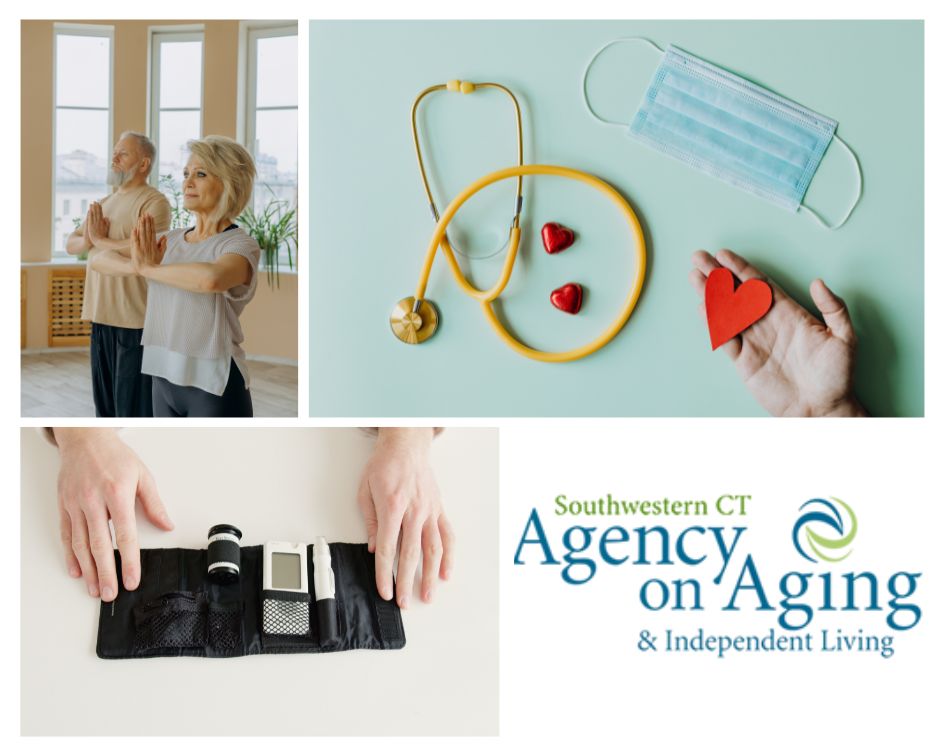 Find out more on the Live Well Self Management workshops below:
Self Management Workshop, Diabetes Workshop, or Chronic Pain Workshop.
Cathy Grosshart
Survey Coordinator & Community Health Educator
SouthernWestern Connecticut Agency on Aging