Veterans Advocacy & Assistance: Provides information and assistance to the state's veterans and their dependents in obtaining rights, benefits and privileges to which they may be entitled to under law.

Veterans Homes & Hospitals: Provide comprehensive services for veterans ranging
from inpatient hospital care to residential rehabilitation services.
Veterans Advocacy and Assistance

Suicide is the 10th leading cause of death in the United States. In 2014, the rate of suicide for adults over the age of 65 was 16.6 per 100,000. This rate increases to 19.3 in those 85 and above. That rate is especially significant for Veterans, as 65% of Veteran deaths by suicide were in those ages 50 or older.

The CHOICES Program staff and volunteers are in a unique position to encounter older Veterans who may be unlikely to seek help through traditional channels.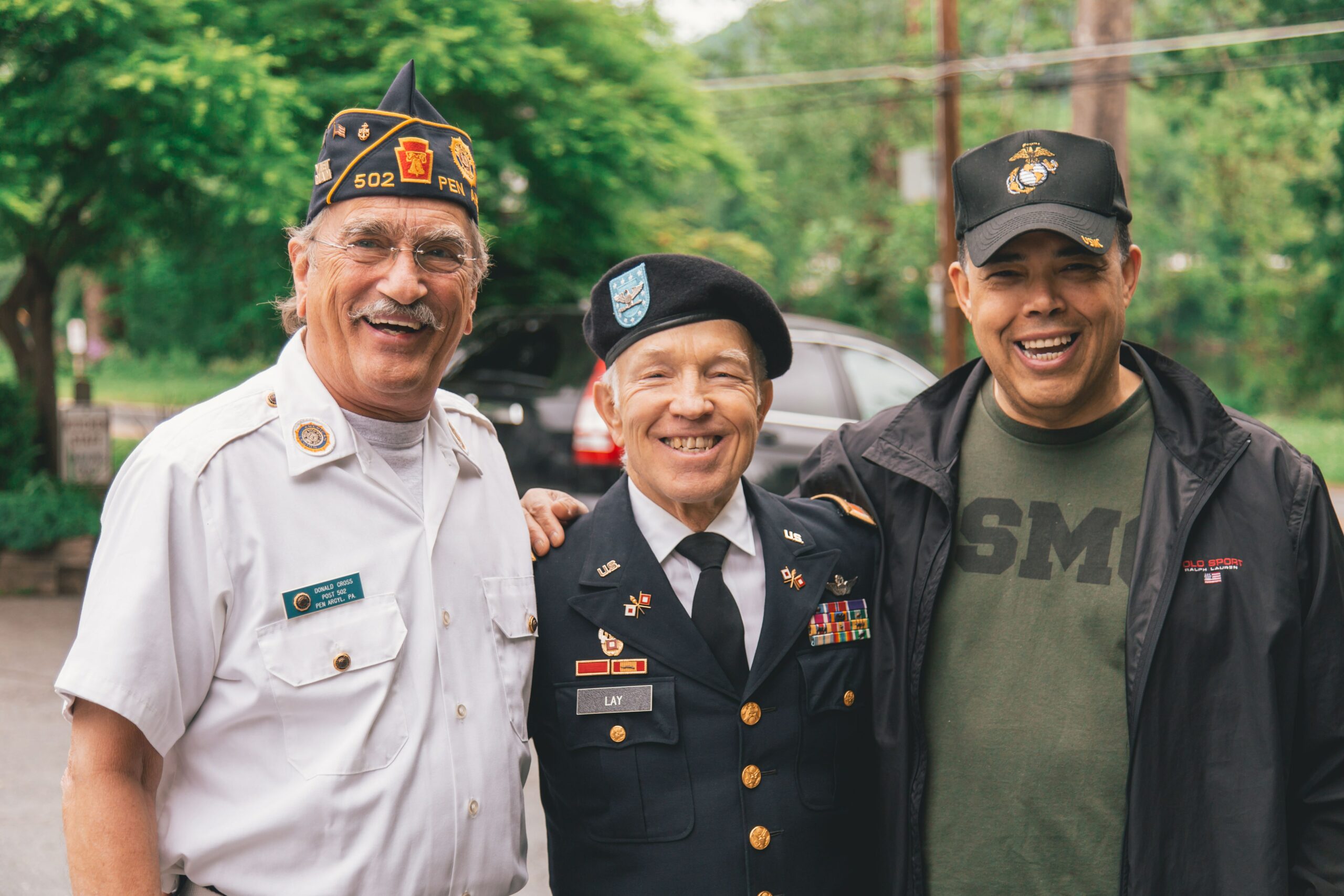 SWCAA has teamed up with the VA to prevent suicide in older adults by offering training for community professionals, CHOICES staff and volunteers.
The Veterans Crisis Line connects Veterans in crisis and their families and friends with qualified, caring Department of Veterans Affairs responders.
For more information select the following:
CT Department

of Veteran Affairs
752 E Main Street, Bridgeport, CT 06608
(203) 576–8348
U.S. Department of Veteran Affairs
950 Campbell Avenue, West Haven CT 06516
(203) 931–0460






Veteran's Aid & Atten

dance

The Aid and Attendance (A&A) Pension provides benefits for veterans and
surviving spouses who require the regular attendance of another person to assist in
eating, bathing, dressing and undressing or taking care of the needs of nature. It
also includes individuals who are blind or a patient in a nursing home because of
mental or physical incapacity. Assisted care in an assisting living facility also
qualifies. There is much information that needs to be gathered in order to apply for
this benefit. Information on how to apply can be found at VeteranAid.


Veteran's Caregivers Support Program
The Dept. of Veterans' Affairs has launched a toll–free National Caregiver
support line. Each V. A. Medical Center has a Caregiver Support Coordinator who
is a local resource for veterans and their caregivers. The VA Caregiver Support
Program can help answer questions and provide assistance regarding durable
medical equipment such as prosthetics, hearing aids as well as home modifications
and other services. For more information or to contact the Regional VA Support
Coordinator, call

Bonnie Cecarelli at (203) 932–5711 ext. 2266.
Soldiers, Sailors & Marines Fund
350 Fairfield Avenue, Bridgeport, CT 06604
(203) 331–8876
A state agency to assist veterans and their families in financial & medical issues

TRICARE for Life (TFL)
866–773–0404
Provides expanded medical coverage for Medicare–eligible retirees, including
retired guard members and reservists; Medicare–eligible family members and
widows/widowers
Veterans Home & Hospital






VA Outpatient Clinic



1275 Summer Street, Suite 102, Stamford, CT 06902
(203) 325–0649

CT Department of Veterans Home/Hospital



287 West Street, Rocky Hill, CT 06067
(860) 529–2571




U.S. Department of Veterans Affairs Medical Center
555 Willard Avenue, Newington, CT 06111
(860) 666–6951

U.S. Department of Veteran Affairs Medical Center
950 Campbell Avenue, West Haven, CT 06516
(203) 932–5711