SWCAA announces funds available for FY 2024.
×
Welcome to the Southwestern
CT Agency on Aging
The Southwestern CT Agency on Aging and Independent Living is here to help you maintain and improve the quality of your life in the community. SWCAA can help you navigate options to help you or your loved one remain in the community regardless of age.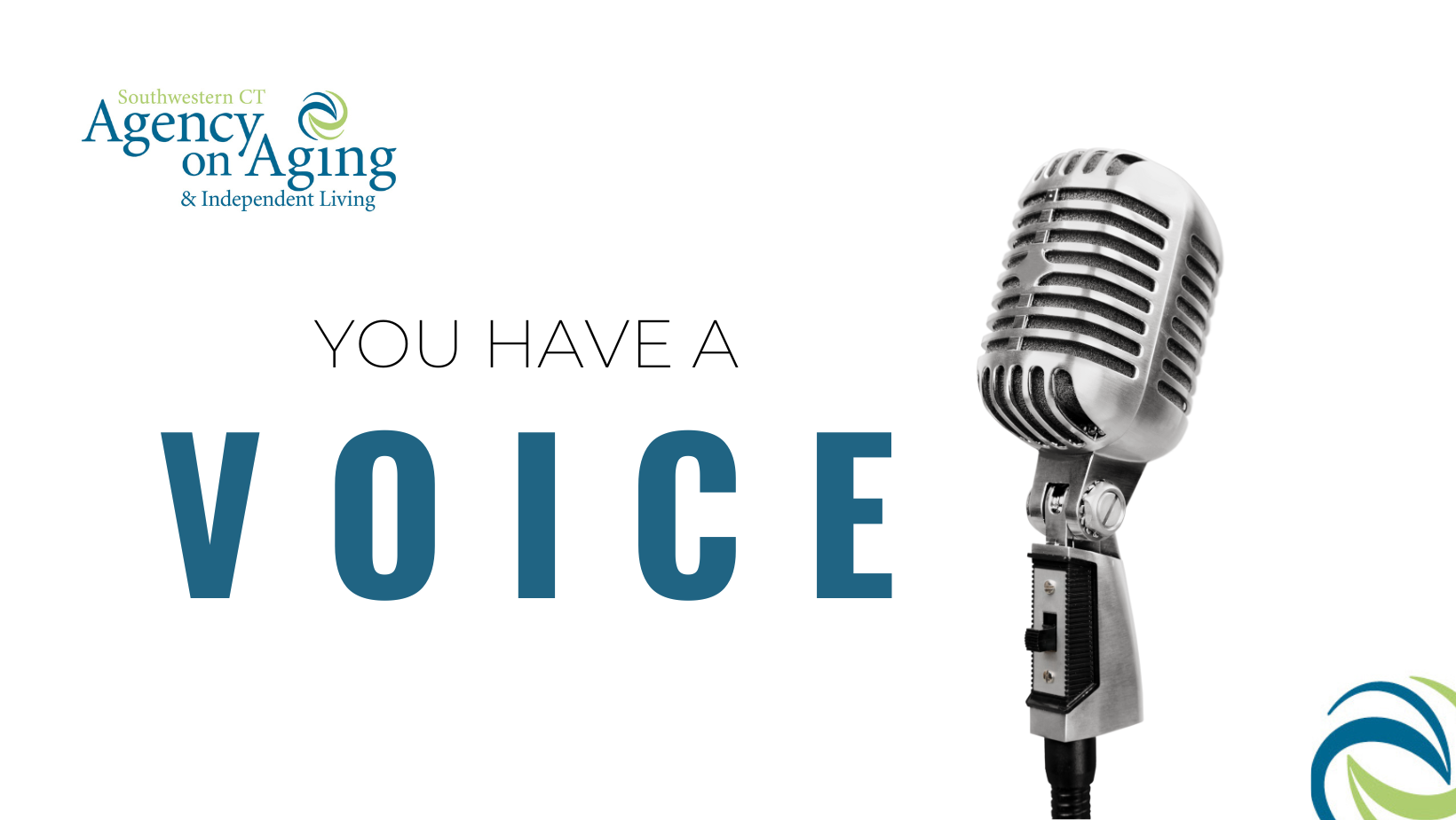 ADVOCACY
We want to hear from you!
Are you a disabled/older adult CT resident trying to get on Medicaid/Huskey C but you have too high income or assests? We want to hear from you!
Click here for more information.
Help to Make the Right Medicare CHOICES - SWCAA
×
Join SWCAA at a Community Resources Fair
Check out our Lastest Videos!
Have questions about navigating the Medicare system for yourself or an aging parent? Need help sorting through long-term care, homecare, transportation and more? The CHOICES program (Connecticut's programs for Health insurance, Outreach, Information and Eligibility) is a statewide health insurance assistance program that provides free, unbiased, confidential information and counseling. Click the photo to connect and get the answers you need.
Meet this Month's Employee Spotlight
This month's employee spotlight, Tatitana Mora is a member of the Community Options department!  Tatiana works as a Transition Coordinator for the Money Follows the Person Program.  Tatiana is a great support to the team.  She has been apart of SWCAA for just over a year and had 8 successful transitions.  Tatiana is assertive, a great listener and hard worker.  She has been such an amazing advocate for all of her clients.  SWCAA is blessed to have staff like Tatitana.  Thank you Tatiana, for all you do here at SWCAA!
The Connecticut Home Care Program for Elders serves over 2,500 older adults in southwestern CT.  For Mrs. K, the program has special meaning and helps her live independently.
"There is no place like home."  It's a feeling expressed by many of SWCAA's participants in the Money Follows the Person Program.  "This program has given me back my freedom" said Mrs. T, seen here with Supervisor Herby.
"SWCAA's impact on Hall Senior Center is Huge!  The support allows us to be there for our Senior Community everyday."