Read about what's new with SWCAA!
Sign up for our Newsletter!
×
Welcome to the Southwestern
CT Agency on Aging
The Southwestern CT Agency on Aging and Independent Living is here to help you maintain and improve the quality of your life in the community. SWCAA can help you navigate options to help you or your loved one remain in the community regardless of age.
Dear #seniors, you matter!
MICHAEL CARLON
SilverSource recently hosted a pilot digital program for seniors at Willard Manor, a senior housing complex in Stamford. The program was funded by a grant from the Southwestern CT Agency on Aging & Independent Living.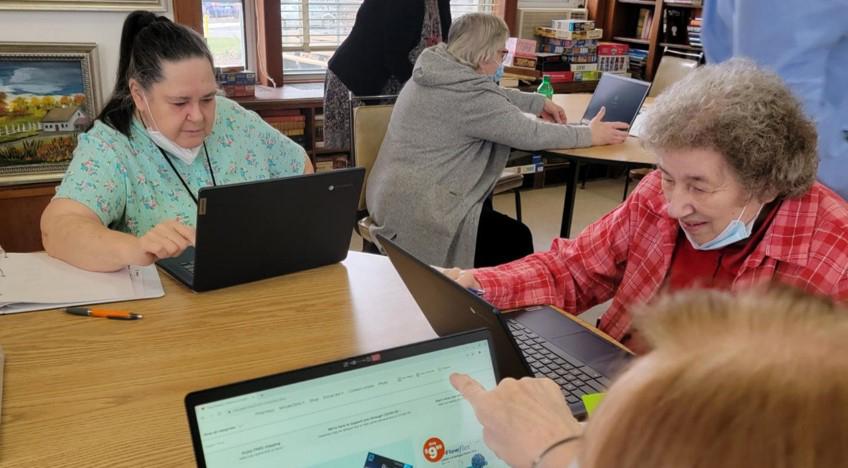 Check out our Lastest Videos!
WOOFGANG
SWCAA's director of Care Management knows first hand the important role that pets can play in our lives. She lives with her Black Lab rescue dog Tillie and volunteers at Woofgang, a nonprofit committed to empowering adults with disabilities through vocational and learning opportunities. Woofgang team members package, market and sell high-quality dog treats from their retail location at 1300 Post Road in Fairfield CT. Hear more from her in this video.
Elaine Spinato Video 1
Elaine Spinato talks about Friends of New Haven Animal Shelter, what their volunteers do, and how seniors can help!
Elaine Spinato Video 2
Elaine Spinato talks about Friends of New Haven Animal Shelter and how they help match senior citizens with the pet that is right for them.
Elaine Spinato Video 3
Meet Lily, she's the eighth adoption of Elaine Spinato from Friends of New Haven Animal Shelter and an amazing example of what the right pet can do for you – and what you can do for them.
Have questions about navigating the Medicare system for yourself or an aging parent? Need help sorting through long-term care, homecare, transportation and more? The CHOICES program (Connecticut's programs for Health insurance, Outreach, Information and Eligibility) is a statewide health insurance assistance program that provides free, unbiased, confidential information and counseling. Click the photo to connect and get the answers you need.
Meet this Month's SWCAA Employee Spotlight
Karen is ABI care manager who is dedicated to her clients who often times have extensive challenges due to their brain injury.  She manages all of her clients with dedication, kindness and unrelenting compassion.  SWCAA is grateful for Karen's devotion to her clients and the agency for over 6 years now – thank you Karen!
You wouldn't jump into an ocean with turbulent waves unless you have a proper life jacket on.  SWCAA is just like a life jacket.
If your organization had not been there for us I don't think we would be sitting in this house today.
It's a challenge to learn something new, to learn about Medicare and Medicare Saving. It's stimulating to become an expert so I can help people with these programs.