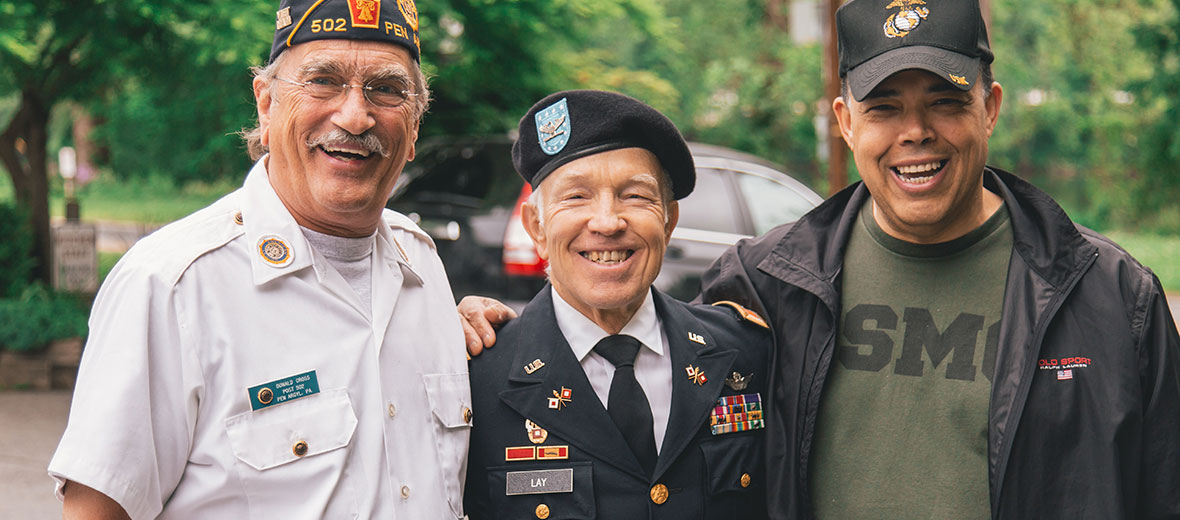 Did you know that there were over 167,000 veterans in Connecticut in 2019, according to the U.S. Census Bureau? That means that roughly 5.9% of our state's population has served in the U.S. military. Of that number, many are now senior citizens, with 6% serving in World War II, 11.1% in Korea, and 35.9% in Vietnam.
Helping these men and women who gave so much to each of us as they strive to maintain their independence for as long as possible is something that we are passionate about at Southwest Connecticut Agency on Aging. One way we do so is through the Veteran Directed Home and Community Based Service Program. Through this program, we assist veterans with determining the level of assistance they need, helping them find and then interview the caregivers who will provide it, and working with them as needed to ensure that their needs are being met. This allows veterans who might need a little extra assistance to remain in their own homes longer.
In addition, there are many programs available to support veterans and their caregivers, and we strive to connect them to the resources they need. (You can find a comprehensive list at this link on our website.) Among those you might not be aware of are:
The Aid and Attendance Pension provides benefits for veterans and surviving spouses who require the regular attendance of another person to assist in eating, bathing, dressing and undressing or taking care of the needs of nature. It also includes individuals who are blind or a patient in a nursing home because of mental or physical incapacity. Assisted care in an assisting living facility also qualifies. There is much information that needs to be gathered in order to apply for this benefit. Information on how to apply can be found at VeteranAid.
National Caregiver support line. Each V. A. Medical Center has a Caregiver Support Coordinator who is a local resource for veterans and their caregivers. The VA Caregiver Support Program can help answer questions and provide assistance regarding durable medical equipment such as prosthetics, hearing aids as well as home modifications and other services. For more information or to contact the Regional VA Support Coordinator, call Bonnie Cecarelli at (203) 932-5711 ext. 2266.
Crisis Assistance and Suicide Prevention. Because of their close contact with seniors, CHOICES Program staff and volunteers encounter older Veterans who may be unlikely to seek help through traditional channels. Because of that, SWCAA has teamed up with the VA to prevent suicide in older adults by offering training for community professionals, CHOICES staff and volunteers. This is particularly important since suicide is the 10th leading cause of death in the United States and 65% of Veteran deaths by suicide were in those ages 50 or older. The Veterans Crisis Line connects Veterans in crisis and their families and friends with qualified, caring Department of Veterans Affairs responders. Veterans, their family or friends may call

1-800-273-8255

for 24/7 support and assistance.
We know navigating the Veterans' Administration programs can be daunting.  Feel free to call SWCAA at 800-994-9422 for assistance. Through these programs and all of our other community connections, we strive to be there for those who so valiantly served to protect us all. Not a Veteran? Then take the time to say Thank You! to those who have served. It will put a smile on their face to know you noticed!