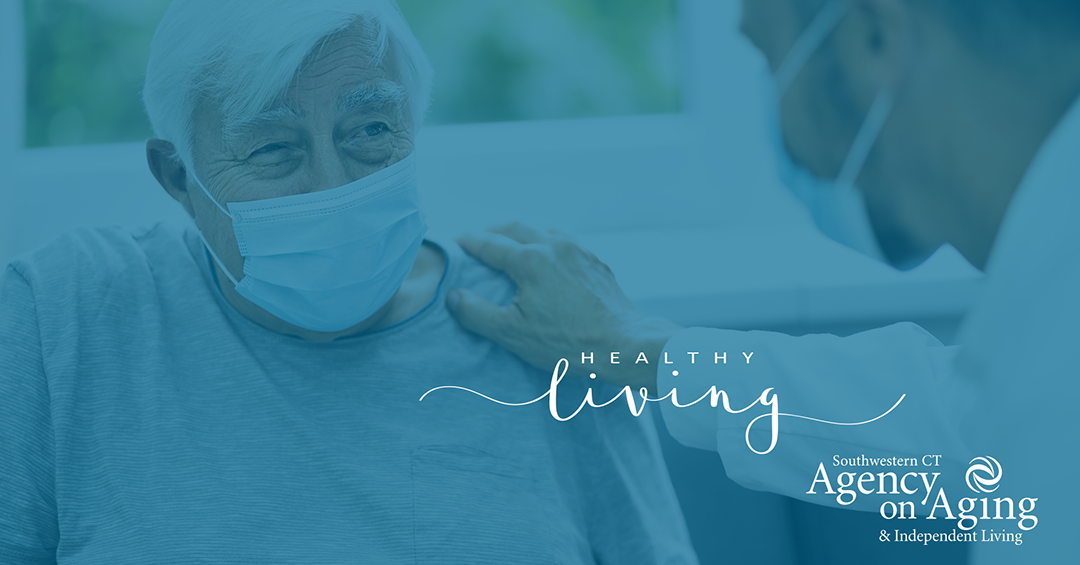 As COVID-19 continues to spread in the U.S. and around the world, older adults have emerged as the most vulnerable patients. According to the CDC, staying healthy during the pandemic is important to help reduce your susceptibility to this and other diseases. One key part of that is maintaining regularly scheduled visits with your healthcare provider.
We spoke with Jeanette Bogdan, RN, MBA, Director of Ambulatory Care Coordination with Northeast Medical Group, and a Board Member of SWCAA, about the importance of those visits. "Regular health exams can help find problems before they start," she emphasizes. "During an examination, your doctor will screen for chronic conditions such as diabetes, high blood pressure, and high cholesterol in addition to other common underlying conditions. We have learned during the COVID pandemic that people with underlying conditions are at much higher risk of experiencing complications if they were to contract COVID."
While some folks are naturally cautious about visiting a medical office now, that fear is unfounded. "Healthcare providers have increased efforts to keep patients, visitors, and healthcare professionals safe," Bogdan notes. Pre-appointment screenings, temperature checks and masks, enhanced infection control standards, limits on the number of people in the office at any time and more, all limit potential exposure. Telehealth, or virtual, visits completely eliminate the risk by allowing you to consult with your physician from your home. While not ideal in every application (you can't for example, have bloodwork, get a flu shot, or have a physical evaluation done virtually) they are a great way to reach your provider to discuss monitoring and managing your health, addressing preventative health needs, and any new health concerns that might not require an office visit.
When you do go in for a visit, talk to your healthcare provider about whether your influenza and pneumococcal vaccinations and other preventive services are up to date to help prevent you from becoming ill with other diseases.
If you have an underlying medical condition, you should continue to follow your treatment plan:
Continue your medicines and do not change your treatment plan without talking to your healthcare provider.
Have at least a 30-day supply of prescription and non-prescription medicines on hand. Talk to your doctor, insurer, and pharmacist about getting an extra supply (i.e., more than 30 days) of prescription medicines, if possible, to reduce your trips to the pharmacy. 
Do not delay getting care – and particularly emergency care – for an underlying medical condition because of COVID-19. Emergency departments have contingency infection prevention plans to protect you from getting COVID-19 if you need care.
Call your healthcare provider if you have any concerns about your underlying medical conditions. Your healthcare provider can get you the care you need either by a telehealth visit or face-to-face.

 

If you need emergency help, call 911 right away.
Most of all, try to stay physically active and practice healthy habits to cope with the additional stress we are feeling. "Investing time in your physical and emotional wellbeing is the most precious gift you can give yourself," Bogdan notes.
Guidance taken from:  https://www.cdc.gov/coronavirus/2019-ncov/need-extra-precautions/older-adults.html