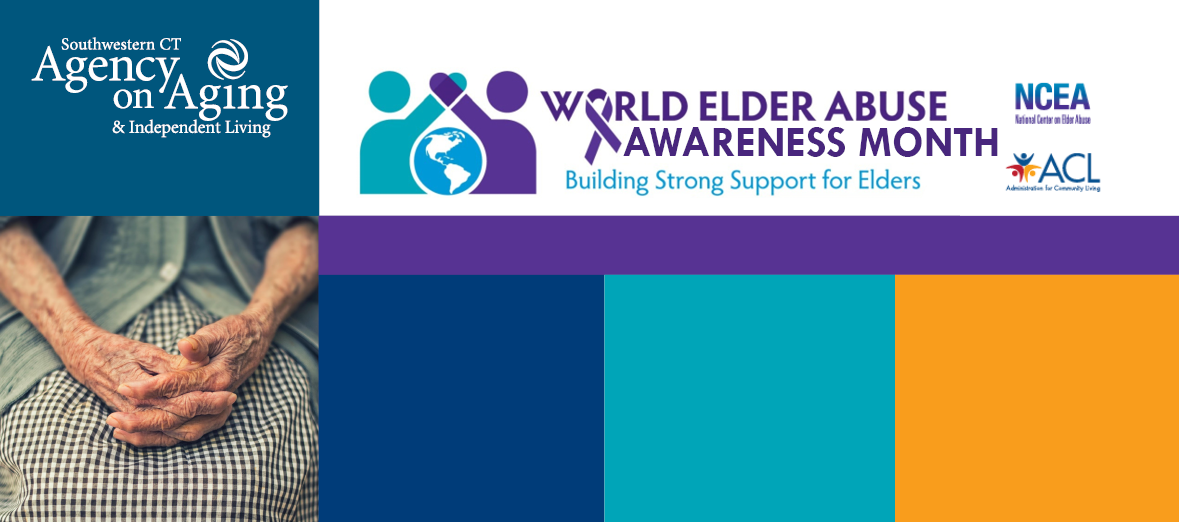 No one should have to live in fear, and that is particularly true when it comes to one of our most vulnerable populations – our senior citizens. The term elder abuse encompasses a wide range of issues that include physical abuse, emotional abuse, sexual abuse, abandonment, neglect, and financial exploitation. Just how rampant is the problem? One study from the National Center on Elder Abuse found that as many as 1 in 10 Americans aged 60+ was abused in the previous year. Perhaps most alarmingly, it's estimated that only 1 in every 24 cases are reported to authorities. This June, as we mark Elder Abuse Month, we sat down with Lara K. Stauning, Staff Attorney with the CT Department of Aging and Disability Services and Co-Chair of the Coalition for Elder Justice, to learn more about the problem and how to combat it here in Connecticut.
Lara, who started working in a nursing home when she was in high school before she became a lawyer, has long been passionate about advocating for the rights of seniors and preventing their abuse. "The most common types of elder abuse that we typically see are neglect and self-neglect," she notes. "One of the most common problems is people's inability to find resources or to have knowledge of resources that are available to them. We also get a lot of reports about financial exploitation of seniors through scams or exploitation by family members and different types of exploitation having to do with misappropriation of funds."
These problems can be exacerbated by the fact, that with many other types of abuse, the victim is reluctant or unable to report the crime. "Seniors may be reluctant to report the abuse because the individual who is commonly the perpetrator of that abuse may be their primary caretaker." She notes that the situation can be exacerbated when the abuser is a family member, because seniors may be afraid to get a loved one "in trouble," regardless of the level or amount of abuse to which they themselves are subjected.
Stauning notes that most reports of abuse come from people outside the situation who observe it, such as physicians, nurses, counselors, and even neighbors and friends. "Anyone can report elder abuse," Stauning says. "The best thing for an individual to do if they suspect elderly abuse is to contact the Department of Social Services' Elderly Protective Services Unit, and speak to the social workers there. These professionals can make an assessment. If they feel it rises to the level of abuse, they will send out a social worker to do an unannounced visit to the individual to determine their situation and see if that person needs any assistance." Although you can report abuse anonymously, she cautions that it's much easier for the department to follow up with relevant questions and gather additional information if the reporter provides their name and contact information and gives permission for further contact. The identity of the reporter will not be disclosed if they do not wish it to be. With so much at stake and given the delicate nature of the crime, it makes sense to report if you suspect abuse.
Most importantly, however, Stauning says that she wants folks to know they are not alone. "There are a lot of resources out there. Individuals who are either older themselves or those who are caring for older individuals should really reach out to the Southwestern CT Agency on Aging, or their local Agency on Aging, to get information about the resources that are available to them."
For more information on Elder Abuse resources, visit this page on our website.