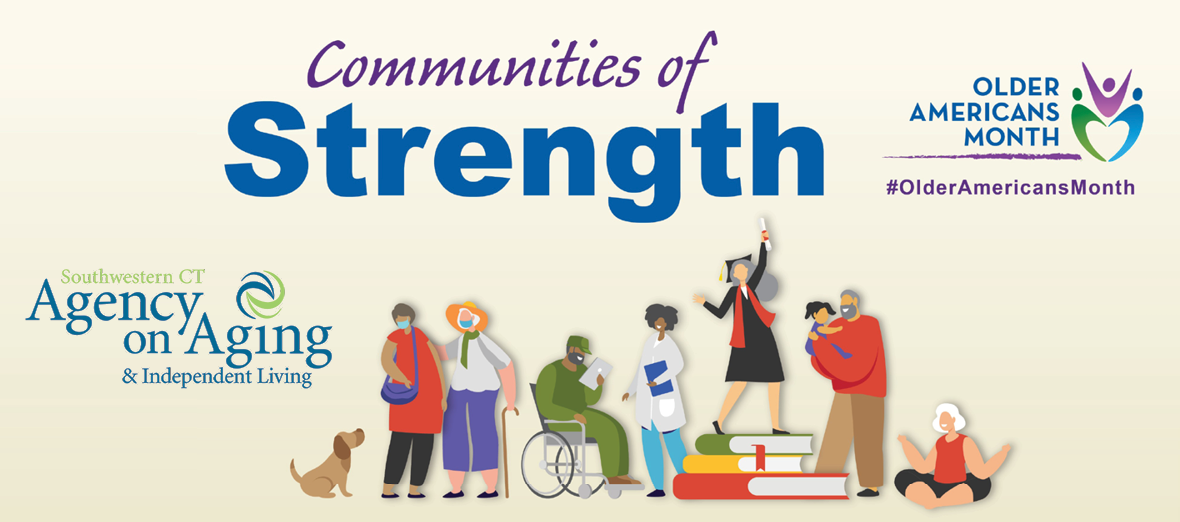 In challenging times, communities find strength in people—and people find strength in their communities. In the past year, we've seen this time and again here in Southwestern Connecticut as friends, neighbors, and businesses have found new ways to support each other.
In our community as in so many others, older adults are a key source of this strength. Through their experiences, successes, and difficulties, they have built resilience that helps them face new challenges. Here at the Southwestern Connecticut Agency on Aging, we have seen that when communities tap into this, they become stronger too.
Each May, the Administration for Community Living leads the celebration of Older Americans Month. This year's theme is Communities of Strength, recognizing the important role older adults play in fostering the connection and engagement that build strong, resilient communities.
We have seen that firsthand over the past year. We've received advice from seniors who are helping others navigate Medicare systems, like longtime CHOICES volunteer Marna Schirmer. We've interviewed senior fitness instructors Alma Weinberg and Miriam Shaw, who have talked about the importance of fitness and movement to keeping bodies and minds strong. We've learned about evolving attitudes on race from the viewpoint of seniors who have disparate backgrounds and how they see our community coming together. You can see this interview and many more on the video page of our website.
As wonderful as these instances are, they are literally just the tip of the iceberg of how seniors impact and strengthen our community each and every day. Strength is built and shown not only by bold acts, but also small ones of day-to-day life—a conversation shared with a friend, working in the garden, trying a new recipe, or taking time for a cup of tea on a busy day. And when we share these activities with others—even virtually or by talking about the experience later—we help them build resilience too.
This May, we'll share stories of how seniors are building our community at every level.