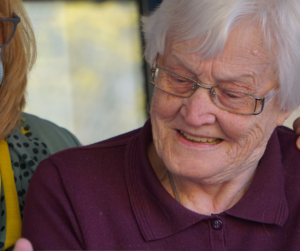 Adult day center (ADC) is a program of activities in a professional care setting designed for older adults who require supervised care during the day. Staffed by nurses, social workers and allied healthcare staff, an adult day center enables seniors to socialize, engage and enjoy planned activities in a group setting, while still receiving needed health services. ADCs offer family caregivers respite from caregiving duties with the assurance that their loved one is in a safe place. In southwestern CT, RiverHouse of Greenwich and ElderHouse in Norwalk are two shining ADC examples of elder care at its best.
Executive Directors Donna Spellman of RiverHouse and Denise Cesareo of ElderHouse discussed some of the many steps that ADC's must adhere to minimize the risk of COVID-19 exposure and provide a safe reopening.
Most ADC's have formed internal COVID-19 Task Forces, Board Committees, etc., that are responsible for ensuring CDC adherence and the ability to adjust to ongoing changes. The CT Association of Adult Day Services created a Best Practices document to help guide centers in planning for a safe reopening.
Prior to reopening, all staff and clients must provide proof of a negative COVID-19 test. Most centers are having staff re-tested weekly once the center is open.
Daily temperatures and COVID assessments are administered prior to center entrance.
Centers have eliminated visitors during the pandemic.
To ensure a 6-foot social distance, centers are reducing the number of clients onsite. The designated number reflects the center size and configuration. Excess furniture is removed, and the center is clearly marked with tape, signage and other visuals to guide those in the building.
With initial openings, priority is given to clients who can socially distance, wear masks and adhere to the more restrictive protocols. For seniors who are more physically and cognitively challenged and require greater levels of care and supervision, some centers are setting up smaller programs with higher ratios of staff, as well as shorter periods at the center.
Furniture and equipment will be cleaned and sanitized before and after every use.
Clients are assigned personal art supplies, utensils and other supplies whenever possible to reduce sharing.
Centers will ensure adequate and replenishable PPE.
Hand-washing, sanitizing, wearing masks and social distancing is key in reducing the risk of transmission.
If you or someone you love would like more information about adult day care centers, please call (800) 994-9422 or visit the SWCAA website, www.swcaa.org /Staying in Your Home/ Adult Day Care for the name of the Adult Day Center near you.